My friend, Jody, had a birthday this past weekend. She recently moved to Southern Illinois by herself while her husband sells their house up here. A friend and I wanted to get her something for her birthday to help keep her occupied with all of this time to herself now. I went to Joann's and picked up loads of scrapbooking materials...paper, stickers, etc....along with lots of other little crafty items to keep her busy. I wanted to put it all in a special container that she could use again. I found a plain paper mache hat box and decided to decorate it according to her style so she could later use it as a keepsake box.
Well, anyone who knows me knows that I can never just quickly throw something together. I originally was going to just decoupage some cute phrases to the box. I painted the box to give a pretty background, sponging in blue, pink and white: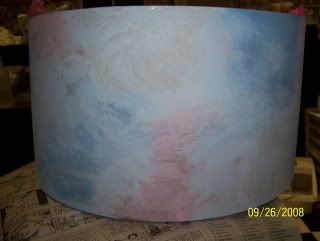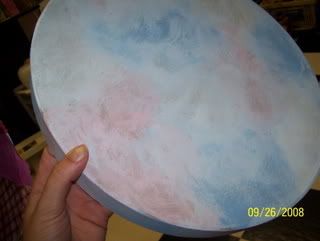 Then I decided that the inside needed decorating (this is where the madness begins). I cut pieces of fabric and glued them to the inside of the box;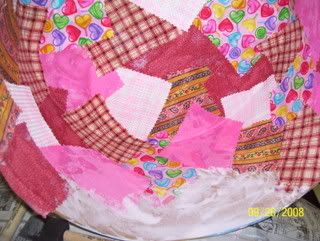 I applied a layer of Mod Podge over the fabric: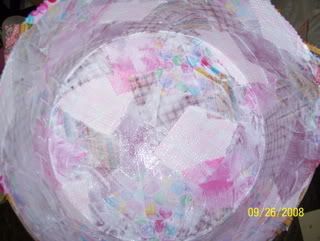 After I cut words, phrases and pictures from magazines, I pasted them to the outside of the box. That didn't seem to complete the look I wanted, so I took some ribbon out and glued it to the box and then glued buttons to the top. I applied a layer of Mod Podge to then entire outside of the box and let it dry over night: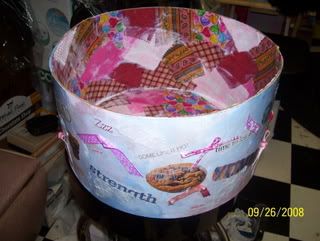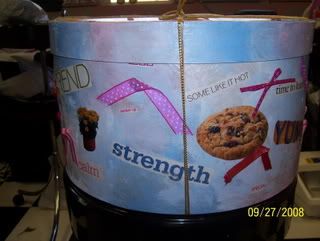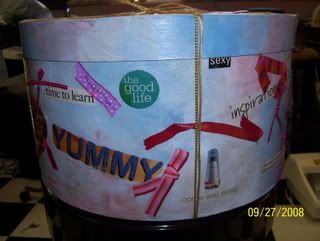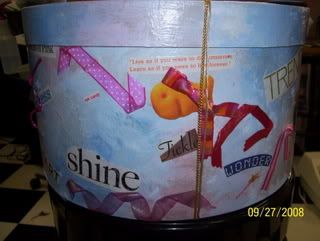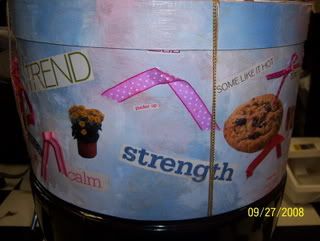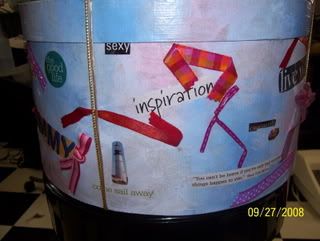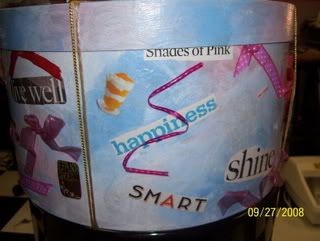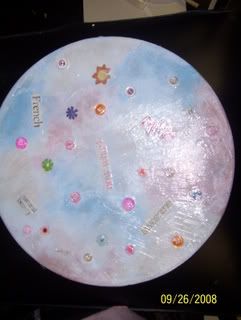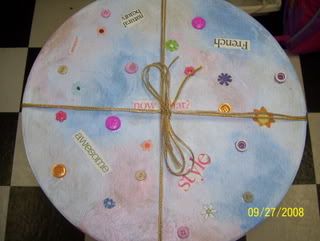 It took me a total of 6 hours to finish the box, not including drying. It was worth every minute, though, because she loved it!
I also decided to make her a card, too, but that's a story for another day...